Are you a business looking for a better accounting solution. Ready to find out more?
Arrange a complimentary no obligation meeting. Even our meeting will help your business grow.
Arrange Your Free Meeting about your business
Simply use the form below (select the free "Meet us about your business" option) to request a FREE, no-obligation meeting - and find out about our unique approach to accounting.
Find out why so many individuals love our tax refund service
Book in for your tax return and find out why we are different
Watch our video to find out more
Looking for a no fuss expert to do your personal tax?
Book in for your personal tax return appointment with Tax Agent Adelaide.
Request your free, no-obligation meeting today with Tax Agent Adelaide to discuss your business
What Our Clients Have Been Saying About Our Unique Tax Agent Adelaide Approach To Accounting
Testimonials
Dealing with Tax Accounting Adelaide is hassle free...
Romeo has been our accountant/book keeper for the past 4 years. He looks after our company and personal tax. Dealing with Tax Accounting Adelaide is hassle free, communicating via email to resolve any queries so they can be addressed at the end of the day. Romeo and his staff are easy going and accommodating, any issues are resolved quickly. The best thing is, i only ever talk to Romeo, not some stand in like the company we used prior. Stuart Nu Look Developments
Stuart Buckman, House Renovators, Nu Look Developments, Magill.
Romeo and team are approachable, efficient, very friendly.
After many years with a very large accounting firm lodging our taxation, we changed to Tax Accounting Adelaide last year and what a remarkable difference we found. No travelling into the city, no parking issues, but the best of all the benefits of changing is that Romeo and team are approachable, efficient, very friendly. Romeo takes the time to ask questions about a business and as a business owner, what my expectations are of my business and can advise about growing the business.I'm looking forward to an association with Tax Accounting Adelaide for many years to come.
Jeff Fry, Builder, Fry Builders, Athelstone
Very happy with service and I recommend it highly.
Got my small business and partners tax done, service was professional and efficient. Romeo is now helping me with the accounting of my window cleaning and small IT business. he has provided me with great software for accounting invoicing etc. in the form of Xero online accounting software which he has helped setup maintain and help teach me how to use it. very happy with service and I recommend it highly.
Emilio Brunno, Window Cleaners, Sunshine Window Cleaning, Athelstone.
Never looked back
Showed up on Romeo's doorstep 3yrs ago, that was my last attempt to have my company's financial position back into shape or declare bankruptcy. Romeo did an excellent job and handled it well. We recovered, never looked back since and this year we are back in black. I would recommend Romeo's services at Tax Accounting Adelaide to anyone regardless whether you are a corporation or just the everyday Mom or Dad. On a personal level, he is a great bloke to hang around, discuss other business opportunities or just the everyday life at the grinding stone.
Michael Fungalei, Quality Controller, Adelaide Quality Control, Salisbury.
...very helpful with all my tax obligations & helpful advice.
I have been using Romeo for a few years now & he is hands down the right man to manage my accounting. I run a small electrical business EJM Electrical & his business has been very helpful with all my tax obligations & helpful advice. Thanks Romeo!
Evan Morris, Electrician, EJM Electrical, Newton.
Very professional and cares for my business.
I have been using Romeo's accounting service for over 10 years. I am very happy with his work. He is always very professional and cares for my business, providing information, be very proactive in business advice. I can trust him and totally rely on his accounting service. Also, he is a very nice person, great to talk to, easy to communicate! I highly recommend his service!
Lily Feng, Acupuncturer, Feng Acupuncture, Hampstead Gardens.
We redefine what it means to be an accountant. Yes, we manage your books, and help take care of your tax burden, but we do more...
Here is a little more about us, and the lengths we go to build profitable, long-term relationships with our clients
BUSINESS ACCOUNTANTS AND GROWTH CONSULTANTS IN NEWTON
PROVIDING ACCOUNTING AND CONSULTANCY SERVICES TO HELP YOU
GROW, INCREASE PROFITS, SAVE TAX, RELAX...
KEEPING YOU COMPLIANT... SAVING YOU TIME... SAVING YOU MONEY... AND SO MUCH MORE
Tax Accounting Adelaide is the leading provider of accounting and tax-planning services in Newton. We do everything that you would expect your accountant to do,but we also do so much more...
We work with you to establish your goals for your business - and help plan your financial affairs accordingly. All of the compliance services that we offer are fully managed by our expert team, taking the stress away from you.
Take advantage of our compliance, time-saving and value-added services and focus your valuable time and resources on doing what you do best: your business.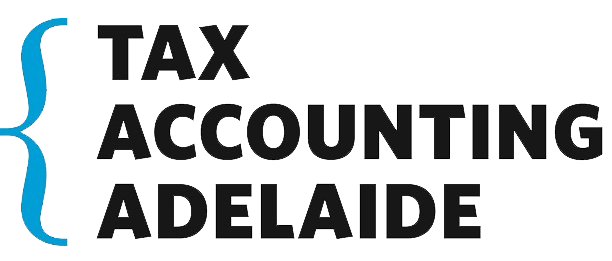 The frustrations felt by business owners are often the same. Are you tired of unpredictable fees? Do you find it difficult to get a straight answer? Are your calls not being returned (and when they are, they're returned late)? Do you feel your accountant should be doing more to hold onto as much of your hard-earned profits as possible?
Any Accountant can produce a decent set of accounts. But very few have the skills to create a relationship where the client really sees their accountant as a true asset to their business. Because, a truly great accountant, A SUPER Accountant, does much more than just provide accounting services.
A SUPER Accountant is one that gives your business the advantage it needs and demands.
Because that's the type of accountants we are!
Of course, you will never know for certain whether we will get along - or indeed what we can do for your business - until you meet with us. Call Us Today on 08 83374460 or fill out our form below (it only takes one minute!), to arrange your FREE, No-Obligation Meeting.
Arrange Your Free Meeting
Simply fill out the form below to request a FREE, no-obligation meeting - and find out about our unique approach to accounting.